Operating Hours
Saturdays: 9 to noon
Sundays: 2 to 5 pm
Wednesdays: 5 to 8 pm
Location
SE corner of O2 building
Next to O-Space, off SW 188th St.
18870 103d Ave SW
Vashon, WA 98070
SnailMail
P.O. Box 1235
Vashon, WA 98070

The Vashon Tool Library is holding a tool sale this Saturday, April 22nd, from 10am to 3pm!
The sale will be held at the Tool Library site in the 02 Building next to Open Space.
A wide variety of surplus tools in working condition will go for excellent value, and all proceeds will fund the Tool Library and its programs.
Here is a preliminary list of some of the larger items for sale, prices and quantities subject to change as pre-sale inventory inspection proceeds.
Hitachi C10FL 10″ Table Saw
Blade Size (Inches) 10inch
Depth Control adjustable
Bevel Capacity (Degrees) 45
Maximum Depth at 45 Degrees (Inches) 2
Maximum Depth at 90 Degrees (Inches) 3
Table Width (Inches) 40
Right Rip Capacity (Inches) 24
Left Rip Capacity (Inches) 24
Voltage 120
15 Amp induction motor27″ x 40″ table top with extension wing
Blade tilt and blade height adjustment knobs up front for easy access
Micro-adjust fence
Spindle Lock
Caster base stand IncludedShop-vac dust collection tray
Price: $200.00
Comparable New – No longer available
Comparable Used- $425 + shipping- New – in box – NO FENCE – eBay
DimmerRacks
(2) 62" x 34" x 68"h rolling dimmer racks with removable sides.
They've got some old dimmers inside, take as is!
Nice and solidly built!
Price: Make an offer!
Rolling metal racks
(2) 23" x 94" x 63" rolling racks used to house lighting equipment. Casters turn well…
Price: Make an offer!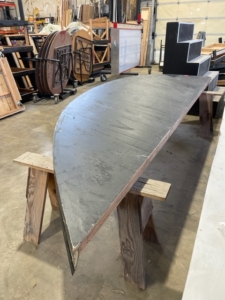 Front of Stage
Part of a stage – let your creativity plan a project
144" long x 37" at center.
Price: Make an offer!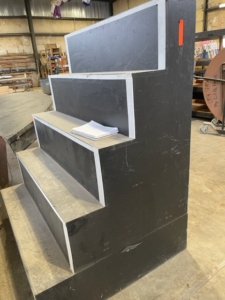 Stairs!
Solid as they come with white tape on the edges to prevent stumbles.
5 treads, 40" tall total height x 60 wide
Price: Make an offer!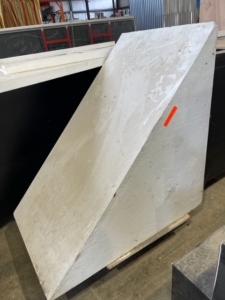 Wooden wedge
Maybe a skateboard ramp? Maybe for your dog? Super solid.
42" x 42" sides.
Price: Make an offer!
BLACKBOARD In great shape!
49" x 120"
Price: Make an offer!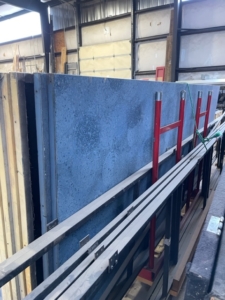 Luan wooden walls
(7)Flats 48" x 132"
Price: Make an offer!
Metal, wood, black felt walls
(15) 36" x 176" with hinges
Price: Make an offer!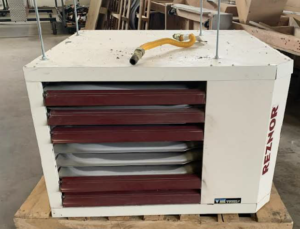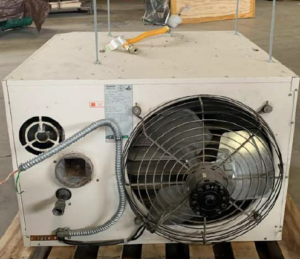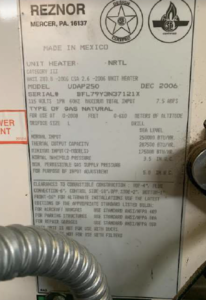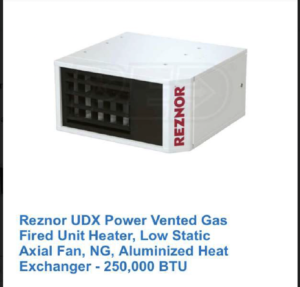 Do you need towarm up a workshop?
Awesome gas heater
Price: $950, new $2,500
https://vashontools.org/wp-content/uploads/2023/04/vtl_tablesaw.png
965
1111
Tool Library
https://vashontools.org//wp-content/uploads/2017/05/logo_bg2-1-300x220.png
Tool Library
2023-04-17 04:38:15
2023-04-17 17:10:51
Tool Sale Saturday